Freyssinet, Inc. won bid to repair and restore nine concrete bridges which pass over business Route 40 in downtown Winston Salem, NC

Freyssinet, Inc. will commence in the Spring of 2013 to repair and preserve nine concrete bridge spans over Business Route 40 in Winston Salem, N.C. Work on this heavily travelled route will be restricted to evening/night time hours and during times when there are no events such as Wake Forest football games, Chicago White Sox affiliated Wake Forest Dash Class A minor league baseball games, or concerts at the nearby BB&T Stadium which depends heavily on Business Route 40 for access and egress.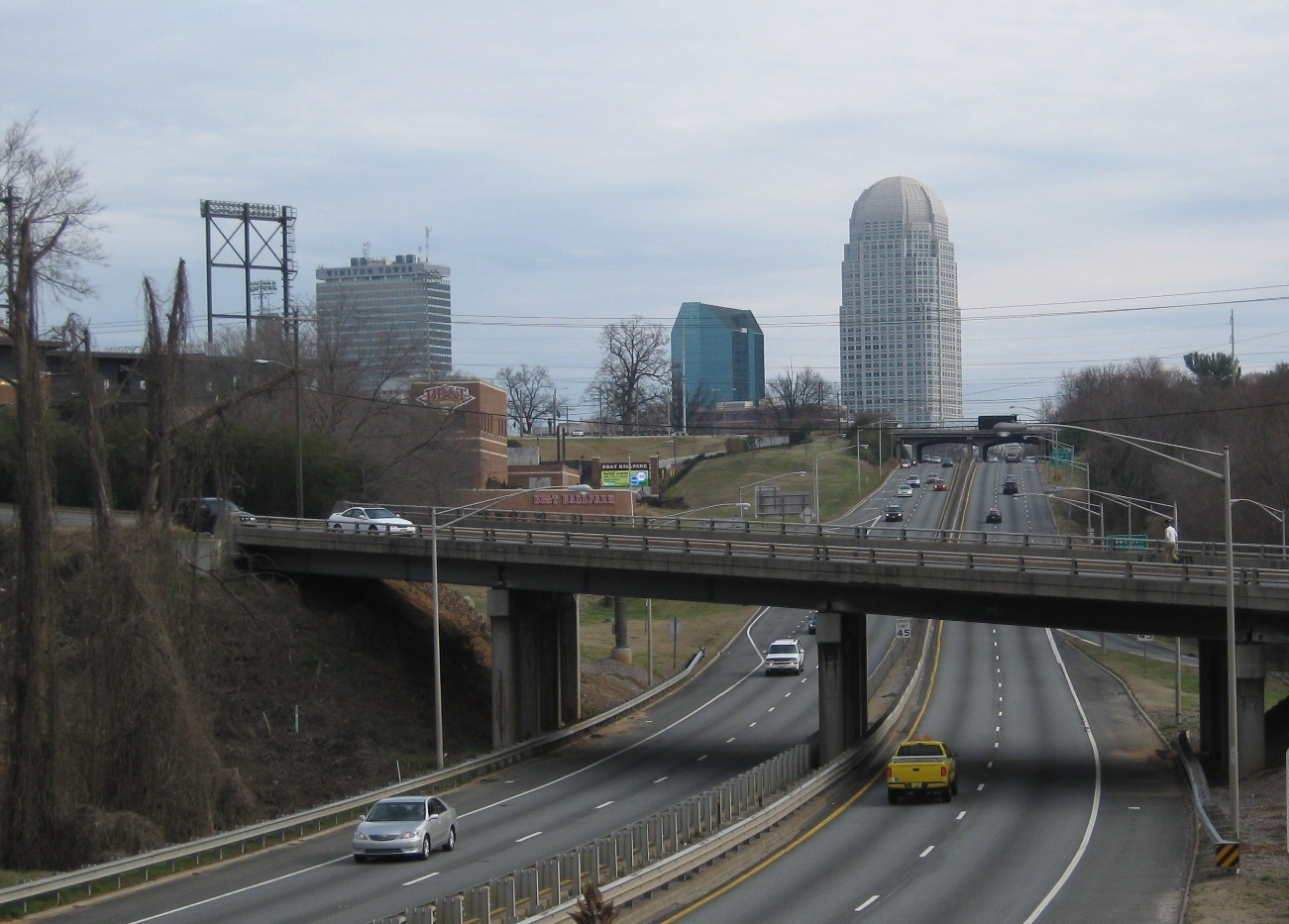 All of the bridges will require demolition of unsound concrete surfaces and replacement with high strength shotcrete. Cracks in abutments and piers will be repaired by epoxy injection, and at least two of the upper bridge deck surfaces will be preserved by removal of the existing upper layer and replaced with an epoxy overlay.
These bridges must reliably continue to be in service for at least five more years when plans are afoot to replace them with new bridges in conjunction with the long term Business Route 40 plans for improvements.