Las Vegas High Roller
Freyssinet, Inc. participates in Las Vegas High Roller to transform the Las Vegas Skyline

A new 475 ft. – over 1-1/2 football fields! - diameter observation wheel will soon grace the Las Vegas, Nevada skyline. Along the circumference of the wheel will be mounted 28 luxury observation spheres where as many as 1,100 observers may climb aboard for a breathtaking forty-five minute vertical circuit of the turning wheel to gaze at the neon splendor of the gambling and entertainment Mecca below!
The High Roller, as it has been named, is scheduled to be in service beginning in late 2013. One can already see the skeletal struts of its' base support frame being erected adjacent to the Hilton Grand Vacation Suites at the Flamingo. Soon the expansive sweep of the wheel with its 112 graceful cable spokes and 28 rim sections with cabins will be visible as it is assembled and completed.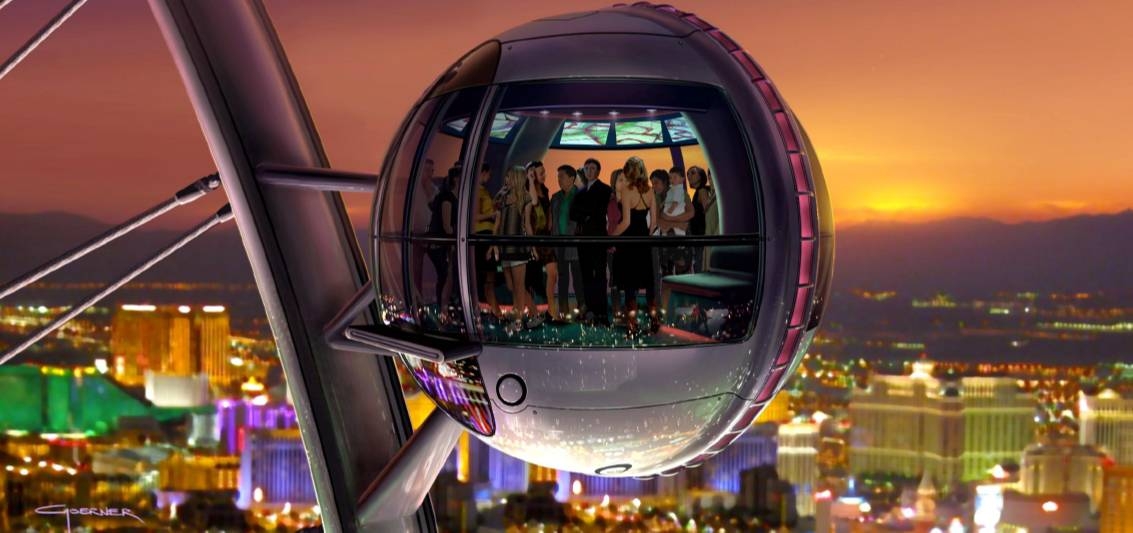 After preliminary meetings with ARUP's design team in London, England, Freyssinet, the supplier of the cables, bearings, and connectors which link the center hub to the outer rim where the luxury observation spheres are fastened, assembled the successful contracting team led by The American Bridge Company. The scope of Freyssinet's work also includes testing of the materials to insure the desired performance and 50 year longevity of the interactions between the cables, connections, and bearings.