Visit of Boggy Creek Interchange - Jacksonville, FL

For two days, April 8 and 9, 2015, the Sales and Operations Departments of Freyssinet, Inc. met to exchange experiences, improvements made within the several departments, present special project works and new operation techniques.
The highlight of the meeting was the visit of the Boggy Creek interchange job site....

John Newton, Project Manager of this project, presented to the Group the work provided by Freyssinet, Inc. as well as its unique challenges: Boggy Creek consist of three each "flyover" ramps in the general vicinity of the Orlando International Airport. The ramps consists of 90 each precast U-girders. Freyssinet, Inc. is performing all post-tensioning operations at the precast facility and jobsite, providing approximatively 500 tons of 0.6" strand with tendon lengths in excess of 1000 ft.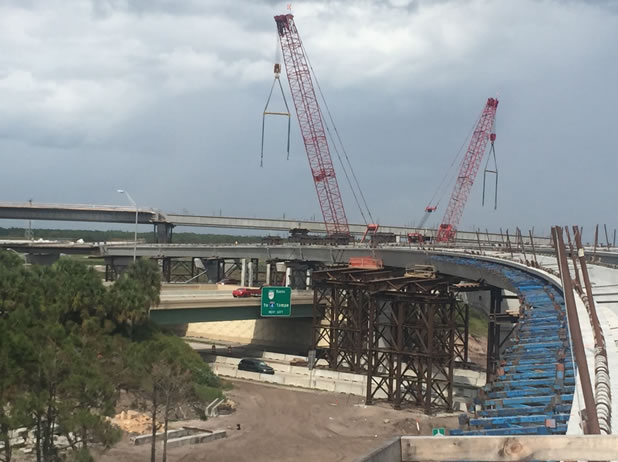 Boggy Creek - One of the flyover ramps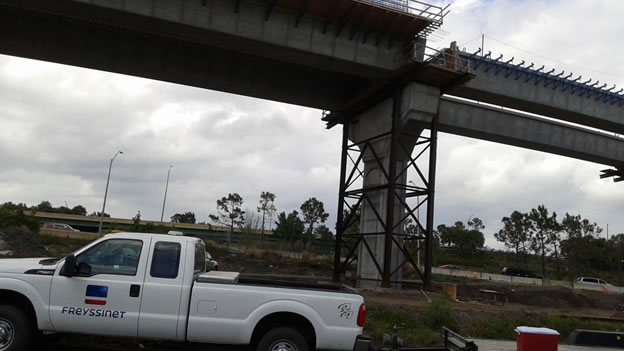 Boggy Creek - U Beams in place prior to stressing diaphragm pour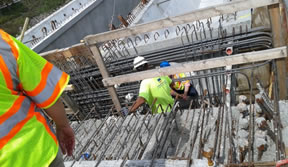 Boggy Creek - Opening for the stressing diaphragm pour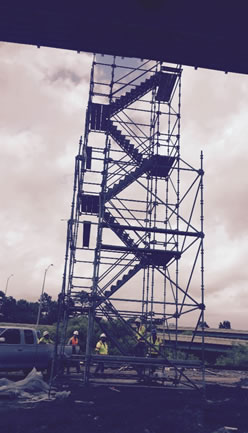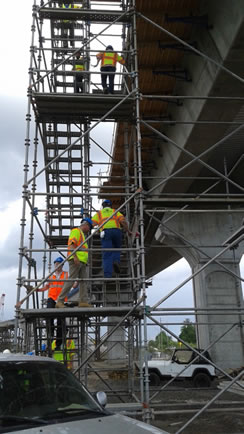 Boggy Creek - Scaffolding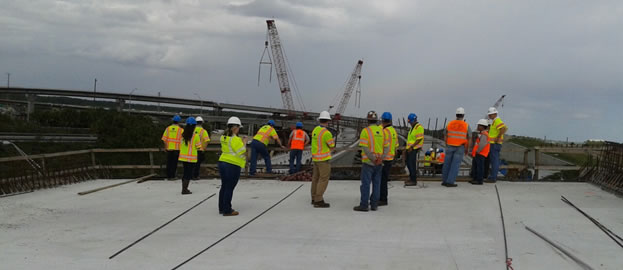 Boggy Creek - Team on the Bridge